Nash Hawths
FUNNY BOY ≈ I'm waking up, welcome to the new age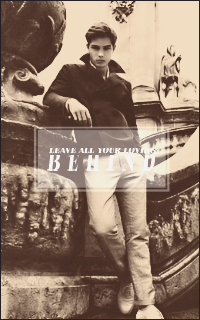 MESSAGES : 414
PSEUDO : Wooden Spoon / jii
CREDITS : mischief insane (avatar) ilovefranciscotumblr (gif)
---
MULTICOMPTES : nope

♢ UNHOLY TRINITY.
ADRESS: #000, 00th STREET
CONTACT LIST:
RP STATUS: close (0/2)

Sujet: Re: MVDD SHIP Sam 22 Fév - 23:48

---

ramsay

----------------------




if we were invincible, if we could never die, then all the world could rise against us and we'd dare to fight. nothing left to fear we could never fall, so alive head full of fire, we'd be invincible

signature by anaëlle.
Nova Fawkes


MESSAGES : 53
PSEUDO : une pomme.
CREDITS : wild heart.
---

Sujet: Re: MVDD SHIP Lun 24 Fév - 21:04

---

meera.   
Tris Hawths


MESSAGES : 158
CREDITS : avatar d'anaëlle.
---

♢ UNHOLY TRINITY.
ADRESS: #000, 00th STREET
CONTACT LIST:
RP STATUS: 1/3

Sujet: Re: MVDD SHIP Mer 26 Fév - 8:10

---

amazone.  

 

----------------------

vous savez ce que vous êtes mlle je-ne-sais-pas-qui ? une poule mouillée. vous n'avez pas de cran. Vous avez peur de dire « d'accord, c'est la vie ». Les gens tombent amoureux.

by anaëlle.