Nash Hawths
FUNNY BOY ≈ I'm waking up, welcome to the new age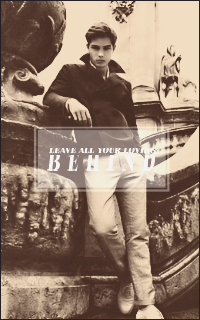 MESSAGES : 414
PSEUDO : Wooden Spoon / jii
CREDITS : mischief insane (avatar) ilovefranciscotumblr (gif)
---
MULTICOMPTES : nope

♢ UNHOLY TRINITY.
ADRESS: #000, 00th STREET
CONTACT LIST:
RP STATUS: close (0/2)

Sujet: springbreak! Sam 1 Mar - 15:20

---

NOM DU PERSONNAGE : Nash Hawths
DURÉE DE L'ABSENCE : du 01/03 au 10/03
MOTIF : Semaine de relache, je suis chez ma famille et je n'aurrais surement pas le temps de répondre à mes sujets en cours. Désolé pour Roxanne et Bea, mais si j'ai quelques minutes de libre je viendrais faire un tour   

----------------------




if we were invincible, if we could never die, then all the world could rise against us and we'd dare to fight. nothing left to fear we could never fall, so alive head full of fire, we'd be invincible

signature by anaëlle.